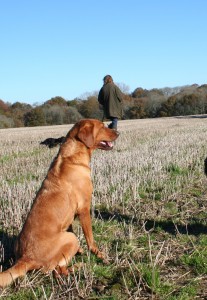 At Christmas we take pains to choose the right present for the right person.
We know you want to get everyone you care about presents that they will not only be pleased with, but get good use out of too.
With the big day only two weeks away, we thought we would give you a helping hand.
Here are just a handful of our ideas for Great Gifts for Gundog Owners.
Woodcock 'Ball Dummies'
If you are looking for something a bit different to go into their dummy bag, the Woodcock Dummy could be a great addition.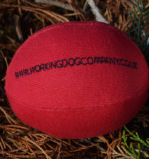 This small rugby ball style dummy is by The Working Dog Company. They promote it as being 'softer to the feel and bird body shaped'
This dummy is designed with blind retrieves in mind, for your retriever, spaniel or HPR. The red colour allows you to find it easily, even when hidden in cover for your dog.
Colourful Acme Whistles
Your gundog enthusiast friend will in all likelihood already have a whistle. But don't be put off buying them a new one this Christmas. Acme whistles are now available in a range of bright, easy to see colours.
They are stocked by a wide range of sporting goods retailers. The link will take you to the cheapest I have found so far, but if you are going with this option it might be worth shopping around.
In bright orange, the next time they drop their whistle into their bag, or even onto a muddy field, they will find it again in no time.
Just make sure the pitch matches the whistle they are currently using! You might need to be a little sneaky.
Rabbit Form Dummy
For a gift with a difference, the more advanced gundog trainer might like to give the lifelike rabbit dummy a try.

Whereas most rabbit skin dummies are standard dummy structures with skin attached, this quirky dummy is designed to be shaped and weighted like the real animal. The head and tail sections move and the skin is detachable.
Starting at prices of £60.00 this won't be everyone's cup of tea for a quick Christmas gift, but it will certainly be a fun and hopefully useful addition to their game bag.
Don't forget to make sure that they can deliver in time for Christmas when you place your order!  See sellers websites for details.