Missing out?  Click here to get my new articles delivered to you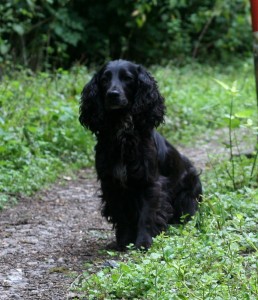 Been practicing your stop whistle?
Is your dog getting sticky on the recall?
Is he sluggish on the retrieve, or dragging his feet at heel?
This comes up again and again, and I think it is such an important point that it needs a page of its own.
Here's the thing
Almost all stop whistle drills have the potential to do damage.
Why is stop whistle practice damaging?
Most stop whistle drills involve stopping the dog that is complying with a previous command.
Doing this repeatedly, even on only a few occasions, may damage your dog's enthusiasm for complying with that 'previous command' in the future
The applies to the dog that is hunting, retrieving, or coming towards you.[wp_ad_camp_1]The only exception is the dog that is involved in free play, ie the dog that is lolling about just doing his own thing.
I'll look at that a bit more in a minute
Every stop whistle has the potential to inhibit the behaviour that it interrupts.
So we see the dog that is repeatedly stopped at heel begin to lag behind the handler.  He knows that stop whistle is coming, so what is the point in keeping up?
And we see the dog that is stopped on the recall, lose his enthusiasm for coming fast when you call him.  If you are going to blow that wretched whistle any minute now, there is not much point in him busting a gut to get to you is there?
This negative outcome from drilling the stop whistle happens disturbingly quickly.  You need to be on the look out for it at all times.
So why drill?
To get a nice sharp consistent reaction to the stop whistle, requires practice.
If you don't practice, you won't succeed.
Of course it isn't a good idea to keep stopping a dog on his way to a retrieve, but the fact is, there will be times when you need to do this.
And we all know that stopping a dog on the recall, can inhibit the pace of his future recalls.  But we need some way to practice! Don't we?
So is this a catch22 situation?  Or is there a way out?
Drilling without damage
It is possible to practice the stop whistle without messing up other aspects of your training, and the secret lies in consistent delivery of high value rewards, coupled with regularly switching drills.
By all means spend a few days on the patterned recall, spend some time on the stolen retrieve, and the missing retrieve.  Of course it's ok to stop your spaniel whilst he is hunting from time to time.   You need to be able to do this.
But don't overdo it.  And when you've used one drill on two or three occasions, consider switching to another drill the next time you go out.
You are building up a picture in the dog's mind of stopping when he hears that whistle no matter what he is doing,  but bringing enough variety into his training that he isn't anxiously anticipating that he is going to have to step on the brakes at any minute.
What about the free-playing dog?
If you allow your dog to 'do his own thing' running loose around you (there are many reasons why this might not be a good thing)  then you can practice the stop whistle in this situation from time to time.
But it isn't really a drill, and there is potential for problems here too.
The value of a drill is that is it planned and controlled.  You set the situation up in advance so that you can control the outcome.  You decide what happens if the dog doesn't comply.  You control the rewards.
In a free play situation, the dog can easily self-reward (keep on playing) after ignoring your whistle.
This kind of spontaneous stop whistle practice is therefore best reserved for the dog that is well on with his training, and where you can accurately predict a good outcome.
There is however, an exercise that is close in nature to the free playing stop, and I'll be writing about that in a day or two.
Meanwhile, feel free to share your stop whistle tips and drills in the comments below
If you enjoy my articles, you might like my new book: The Happy Puppy Handbook
– a definitive guide to early puppy care and training.