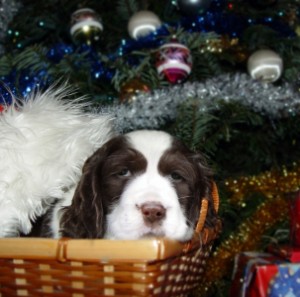 It's that time of year again!
Time for new promises, new resolutions, and new gundog training plans!
I know a lot of people don't make resolutions.  Either because they think it is too clichéd or because they have broken so many of them in the past.
But I just can't resist them.
I wonder if my dogs are rolling their eyes right now,  wondering what I have got planned for them.
This year I will be working hard with my Labrador puppy Rachael.  And my aim is to get her ready to join my picking up team next season.
How about you
Have you any new plans for your dogs this year?  Maybe you are planning on competing,  or solving a problem?
Whatever your resolutions,  I hope you have had a brilliant Christmas break and are thoroughly enjoying working your dogs this season