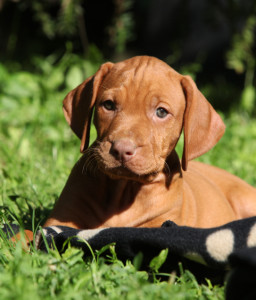 It has been several years since I first wrote The Right Start, my first guide to raising and training a puppy
The Right Start was aimed specifically at gundog owners that want to work their dogs in the shooting field.
An in-depth guide
I have long wanted to write an updated and in-depth guide to raising and training puppies.
And to have the opportunity to explore some of the more controversial aspects of puppy care, such as the pros and cons of neutering, whether and how often to vaccinate, and different ways of feeding.
Last year, a major global publisher offered me that opportunity, and I am delighted to announce that my new puppy book 'The Happy Puppy Handbook' is on its way.
Still OK for gun dog puppies?
Of course, many aspects of puppy care are the same, no matter what your ambitions for your dog
And most gundogs in the UK are first and foremost family members.
So much of the information needed by gundog puppy owners, is the same as that needed by pet gundog owners.
However, I have ensured that any extra precautions you need to take for your gun dog puppy is included in this book, and the foundations of obedience laid out in it, will stand any gundog puppy in good stead.
The Happy Puppy Handbook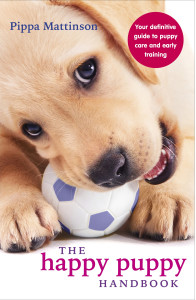 The new book is highly illustrated with gorgeous puppy pictures by several excellent photographers including Nick Ridley.
It is being launched as a paperback at a very reasonable price.
The Puppy Handbook is a very detailed and comprehensive guide to early puppy care and training.
It is in my usual 'three-part' format, and is available for pre-order now.   I also have news of a great offer.
Special offer
The publishers have offered a 15% discount to all my email subscribers on any pre-order of the puppy book.   To take advantage of this offer, you'll need to sign up for free emails from 'the labrador site'  or from my 'readers updates'.
We'll be sending an email to subscribers, with the code you need to enter to claim your discount, in the next day or two. The offer expires on 3rd April.
Your contributions
The Happy Puppy has been hugely influenced by the contributions made to my websites and forum by puppy owners, and I have done my best to cover all the issues that new puppy owners face as they join the world of dog ownership.
I couldn't have written it without your contributions, and I hope you enjoy reading it, as much as I have enjoyed writing it!