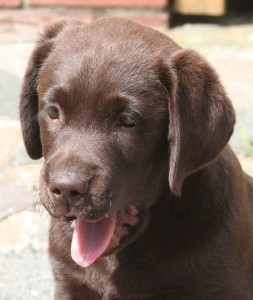 Here is my third morning report on the night before,  for those that are also struggling with sleep deprivation!
Last night was a bit better.   Rachael went outside for her last wee at around 11:30 and mostly slept until I woke her at 5am,  with just a little bit of crying in between.   All in all I had about five hours sleep.   I can just about cope on that!
Rachael  then cried for about 15 minutes  after she was put back in her crate at 5:15 and we dozed on and off for another half an hour.  I then got Rachael up just before six for her breakfast.
We are tired of course, but all in all,  not too bad for only the third night in her new home.