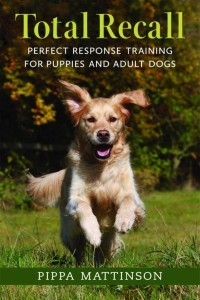 Published in September 2012 Total Recall is a complete and force free recall training system for all dogs of all ages
It can be used to train a new puppy or to retrain an adult dog
And is fully illustrated with numerous training exercises.
Bestseller
Total Recall is an Amazon Bestseller, has over 140 great reviews,  and has been consistently one of the top selling dog books in the UK since its release.
You can buy from Amazon using the links below.  If you do,  we will receive a small commission which is greatly appreciated and won't affect the price you pay!