[wp_ad_camp_2]People often ask for my advice on what breed of gundog they should choose for their first puppy.
Mostly, they don't want my advice.
They just want confirmation that the Large Munsterlander, Brittany or Curly Coated Retriever they have set their heart on,  is the ideal working gundog/pet for them.
However, my advice to first-time working gundog buyers is often: get a Labrador.
This is rarely what they want to hear, but this article explains why I often say it.
No bad dogs
Before you leap to the defence of our lesser gundog breeds I should add that there is nothing wrong with the dogs mentioned above,  nothing at all.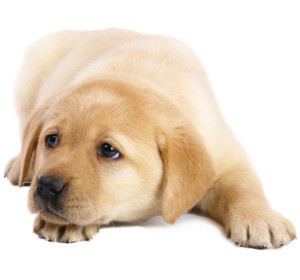 Nor is there anything wrong with Italian Spinones,  Field Spaniels, or any of the other less numerous gundog breeds.
There are no 'bad dogs'. But some breeds are not the best choice for a first timer.
The facts are simple.
The easiest dog to train and manage for a first time gundog owner is very often a Labrador Retriever.
Standing out from the crowd
Now I completely understand everyone's wish to be different.  We all like to be unique in some way or another.
I don't want to bump into someone with identical shoes, or  the same coat.  I do not wish to live in a street where every house is identical,  nor drive the exact same make of car as all my friends.
Expressing your individuality is normally a great thing.  However,  this is one time when I urge you to suppress your need to be different!
Plenty of choice
There are many good reasons to choose the nation's most popular dog when you are about to enter the world of the working gundog and many good reasons why the Labrador is so popular throughout the Western world.  Not only within the hunting and shooting community, but amongst the wider pet owning public.
Because of their generally good temperament, trainability and versatility,  the popularity of these dogs means that they are widely available.  Of all the retriever breeds,  Labradors are by far the most numerous.
On shoots up and down the country you will find Labradors vastly outnumber any other breed of retriever.  They also excel at wide range of other activities including working trials, and even agility.
Once you have had a Labrador, you will like him so much, that you will probably want another one.
Availability and choice is hugely important with your first dog.
If your nearest rare breed litter is two hundred miles away and the breeder only has one litter every three years,  you are hardly going to walk away if things are not quite right.  You will have invested a lot of time and energy into finding this puppy and will be under a lot of pressure to take him home.
Gene pools
Another consideration when choosing a gundog breed is of course the size of the gene pool.  We are becoming more aware of the issues that are arising with respect to breeding our dogs within closed populations.
Smaller gene pools increase the risk of genetic disease, and very rare breeds often have very small gene pools.  
Other types of gundog
You may be tempted with a non-retriever breed.  There are four categories of working gundog and retrievers (such as our Labradors,  golden retrievers and flatcoated retrievers) generally require less specialised training than the spaniel, HPR, and pointer groups.
They also have a somewhat more placid temperament than dogs which are bred primarily for hunting,  and there are many experienced retriever trainers across the country for you to go to for help when you get into difficulties – as you will at some point.
"What about a Springer"  you say  " that's a smaller dog,  better for a small house,  and less likely to knock over the children"  You may even have heard that the Springer is the ultimate all-round gundog,  and the ideal companion for the rough shooting man.
At this point I may sigh a little bit.  Because you are not wrong.  But on the other hand,  you are so wrong.
The size of the dog is of less importance than the amount of space he occupies.  A spaniel is always in a hurry and often occupies twice as much space as a larger retriever that may spend far more time sleeping and relaxing.
The all round rough shooting dog
It is true that a well trained springer probably is the ultimate rough shooting dog.  But the 'well-trained' part of that sentence is crucial.
Located up and down this country is a number of superb rescue societies dedicated to Springer spaniels.   They are run by dedicated people who know this breed inside out.  And they are full to bursting with working-bred Springers.   Many of which have behavioural problems.
I won't go into detail here  but suffice it to say,  a working bred spaniel is rarely the easiest dog for a first time owner.
Did I mention that the easiest dog to train and manage for a first time gundog owner is a Labrador?
I thought so.
Perhaps I should also mention, that if you do not train your Springer effectively he is more likely to take you to the verge of despair than just about any other dog.
If you need more convincing about Springer spaniels   read my article  the trouble with springers.  If you have any questions or comments feel free to post them below.
I am not trying to put people who need a springer off buying a springer by the way.  I just want you to know what is involved.  And to help make sure that more springers get into the right homes.
What about the HPR breeds?  The main drawback in this category is the specialised training these dogs need to fulfil their working potential.  You will need help to train your HPR and HPR experts are thin on the ground.
Some HPR breeds have a less than great reputation with regard to temperament so you will also need help to find the right line from which to select a family dog.
Give yourself a break
Of course there are some poorly bred Labrador puppies out there . I have even known some bad tempered specimens, but they are in a tiny minority.
The vast majority of the breed has an excellent temperament,  will not eat your neighbours' children or savage their chickens,  and is unlikely to head for the far side of the  county every time you go for a walk.
Your worst problems are likely to be stopping him from pulling on the lead,  chewing your furniture,  and jumping up at people who are nice to him.  All of which can be fixed or avoided entirely.
And once you have acquired your Labrador puppy, you will have an extensive wealth of expert help available to you no matter where you happen to live.
This is simply not the case with many other less numerous breeds
There will be challenges enough in  owning and training your first gundog without making life more difficult for yourself.   This is unlikely to be the last dog you will own.  There will be time later,  when you have some experience under your belt,  to own one of the more challenging breeds.
Be kind to yourself,  you know it makes sense.
Get a Labrador!
More information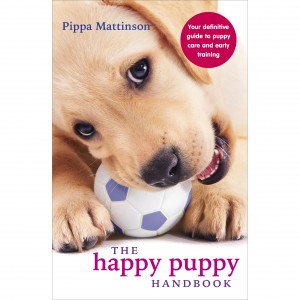 For a definitive guide to raising and training your puppy, you can buy my best selling puppy book – The Happy Puppy Handbook
This article has been revised and updated for 2015