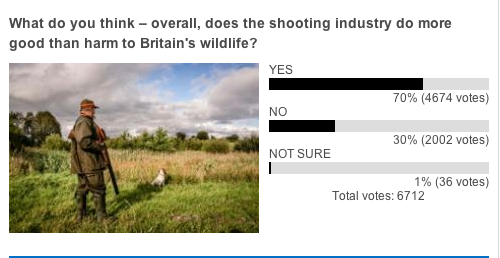 This is just a brief post to spread the word about a poll currently being run by BBC's Countryfile programme
The poll asks an important question
"Does shooting do more good than harm?"
Obviously I think it does, and I hope you do too.
Is it worth voting
The results of polls like these can have quite an impact.  Voting will take literally two seconds, so it is definitely worth doing.
Here is the link:
Vote to support our shooting and gundog community
Do check the wording of the statement, it is quite easy to read it the wrong way around!