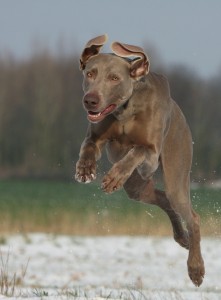 We made it then! Here we are in 2015, and only a few weeks left of the shooting season.
Sad as I will be to see the season end, I do love new beginnings
The beginning of a new day, the first day of the week, the start of a new month.
And best of all, the beginning of a new year.  They are all chances for a fresh start, and opportunities to make a better job of things than I did before.
The new year
I write a lot of 'how to' and 'what is' posts on this blog, but thought it would be nice to take this seasonal opportunity to write a more personal message today, and to say Happy New Year to you and your families.
I'm not a huge one for resolutions (I always seem to break them), though I do love planning, and setting goals.
One thing I do want to do is get some more exercise – despite my outdoor interests, I spend far too much time sitting on my backside, at the computer.  There is also another possibility on the horizon..
A new puppy?
This year I had planned on adding a new cocker puppy to the family.  We lost our eldest girl last year and our remaining two are getting on now (they are 7 and 11) so the time felt right for a youngster.
But I am now committed to another book (more of that later), so am not sure how that will pan out.
I'll certainly keep you informed though.
Your letters
I also want to thank those of you that have taken the trouble to write to me.  And to apologise to those that have not received replies.
I now get hundreds of emails each day, and sadly I don't always get time to answer them all.  But they are read, and appreciated.   And the emails and comments I get inspire lots of the articles I write.
They also give me ideas for improving and updating this blog.
If you have written asking for help, do consider joining the forum, it now has close to two thousand members with a well established and growing gundog contingent.
Despite the title, it is not just for Labradors, we have plenty of spaniels and HPRs on board.  So it is a great place to get help and advice.
Improvements to this website
The traffic to this site has grown steadily over the course of the year and we received over two hundred thousand visitors in 2014 – an increase of over fifty percent on the year before.
It's a drop in the ocean compared with my Labrador site, but it does show that there is a strong and growing interest in working gundogs, which is very heartening.
You will notice that there are now some advertisements here.  I have recently moved the site to a better and more expensive server and these help to pay for that.  I hope you don't find them too intrusive.
I want to make some changes to the site this year, based partly on your emails and comments.  The majority of questions I get are on control issues, and on retrieving – specifically on directional control.
Last year I posted quite a lot of articles on different aspects of retrieving, but it's clear that people can't always find what they want.  So I'll be setting up a specific section of the website on retrieving, and making some resource pages so that you can find the information you need.
Positive Gundogs
Most of you will be aware that last year, I started a group on Facebook called Positive Gundogs.   This has attracted a lot of interest and has now settled down into a very useful and pleasant discussion group.
We had a bumpy start of course, with plenty of confusion about what positive training actually is, and whether or not it actually works.
We also had quite a few trolls attempting to stir things up.  But things have settled down nicely now and it is a helpful and productive place to go if you are struggling with control issues or looking for force-free answers to your training problems.
Graded Training
The Gundog Club has had a very successful year as the number of students taking our Field Tests quietly continues to grow.  We have continued to add more instructors, and have increased our force-free instructor contingent with the addition of two very experienced clicker trainers.
We have however had ongoing problems with the Gundog Club website.  We moved to a new server in 2014, but that is now struggling with the growing volume of traffic, which is at last returning to pre-recession levels, and we have experienced far too much downtime as a result.
So I do apologise to those of you that have not been able to get onto the website at any point. We'll be addressing those problems as a priority this month
In the meantime you can contact our administrator, Jacky, to book tests, or get in touch with instructors.  The number is 01428 717529
The Happy Puppy Site
Before I go, I want to let you know about a new site that I am launching this month.  It's called the Happy Puppy Site and is intended to complement the Happy Puppy Handbook.
We'll be expanding on the issues it embraces, and covering topics that we didn't have room to include in the book.
I'll be looking at some controversial issues too, including topics like the health of our pedigree dogs, in-breeding, and conformational defects.  It should be interesting and fun!
I hope you'll drop by and have a look.  We are kicking off with a brand new Puppy Search series – a complete and comprehensive guide to getting a puppy.
Gundog resolutions
So, are you better at sticking to resolutions than me?  What are your gundog resolutions for 2015?  I'd love to hear them? Are you hoping to tackle a problem such as steadiness, or to work on your stop whistle?
Perhaps you are planning a new addition?  Or just tidying up those rough edges that have appeared over the winter months? (It happens to us all) Share your hopes in the comments box below, or join my forum for a chat.
Whatever your hopes and dreams for 2015, I hope they come true and wish you, your dogs, and your families, a Very Happy New Year!