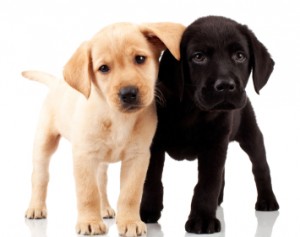 People get into gundog work from all sorts of different directions.
Some book a working puppy and have it all planned out in advance.
But many just happen upon gundog work because a friend works their dog on a shoot,  or has been on a Gundog Club course,  or because someone is talking about it in the pub.
Whether you start with a puppy,  or an older dog,  all advanced dog work is built on a foundation of solid obedience.  And gundog work is no different.
Three attributes
However, gundogs need some additional attributes if they are to be successful at fieldwork
Getting going with gundog training requires you to consider three aspects of your dog's behaviour
Obedience to a set of basic commands
An appropriate temperament
Key natural abilities
Basic obedience
Basic obedience for a gundog includes a good recall,  a reliable sit/stay,  and the ability to walk calmly at his handler's side (heelwork)[wp_ad_camp_1]You can teach all these skills at home with your dog,  but you will then need to proof your training against increasingly challenging distractions, including other dogs. 
You will need to break this process down into stages,  and to get help from friends with other dogs, or from a good pet dog training class.
An appropriate temperament
A shooting environment can be extremely exciting.   For some dogs it is just too exciting.
A dog that yaps hysterically when excited or that is aggressive towards other dogs is unlikely to succeed as a working gundog.    One of the attributes of a good working dog is the abililty to work in silence.  And of course there are many dogs involved on a shoot day,  and your dog will need to get along with and largely to ignore,  the other dogs.
To some extent your dog's ability to do  this depends on the his natural temperament.   But there aspects of raising a dog that can contribute towards his tendency to remain calm or otherwise.
Dogs in knowledgeable working homes are encouraged and rewarded for remaining quiet.  This is less common in pet homes.  So, if you have an older dog that has spent his lifetime yapping every time you throw a stick,  or that is terribly excitable, you may find that sadly, he is not well suited to gundog work.
Key natural abilities
Most gundogs in the UK (setters and pointers excluded) need to be able and willing to retrieve.
Most of our working bred gundogs have a strong natural desire to retrieve.  You can teach any dog to retrieve  from scratch,  but when retrieving gets difficult, as it will, you need this natural desire to power the dog through the difficulty and out the other side.
The other key ability you need to nurture is a determined  desire to 'hunt'.   Our gundogs need to hunt with persistence in order to find dead and wounded game in dense undergrowth.  Our spaniels and HPRs need to hunt live unharmed game and drive it from cover.    This involves getting down and dirty amongst some pretty intimidating and prickly places.   Without natural 'drive'  many dogs will give up when the going gets tough.
Many working bred dogs have these instincts in plentiful quantities,  in some show bred dogs they are less strong.    There is a whole spectrum of natural ability,  and in some dogs these  instincts are less powerful and intense,  than in others.
So, one  of your jobs,  right at the start of gundog training is to ensure that you nurture and cherish any natural instincts that your dog has for hunting and retrieving.
Starting at home
You can do all this at home alone initially through building retrieve drive  and by encouraging hunting in an appropriate way for your breed of dog, but later on you will need help.
You will need a helper to throw dummies for you and you will need access to lots of different terrain and eventually to game itself.  This is so that your dog can learn to remain persistent under a wide range of conditions,  and to continue to obey you even when the job gets really exciting.
Once your dog has some basic obedience under his belt,  and is retrieving and hunting keenly,  you will need to join a training group or club.
Assessing your dog
If you are concerned that your dog may not have sufficient natural ability to make a working gundog,  you might find it helpful to have him assessed by a gundog instructor.    It can be a good idea to seek out some one-to-one tuition at an early stage to help you avoid some of the mistakes which we all make when we first start gundog training.
Older dogs
Whilst there are some aspects to gundog work that are more easily achieved with a puppy,  many older dogs can and do make the grade.
Good gundog instructors welcome dogs of all ages and from all backgrounds,  so don't be put off trying just because your dog is show bred, or because you didn't get to start from scratch with a puppy.
If you enjoy my articles, you might like my new book: The Happy Puppy Handbook
 – a definitive guide to early puppy care and training.