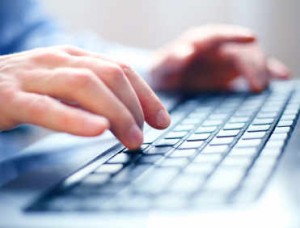 Most of us have our preferred or favourite gundog breeds.
Most of us will agree that all breeds have their strengths and their weaknesses,  their pros and their cons.
I have quite strong opinions as to which breeds are likely to be more suitable for novice gundog owners,  and which breed choices are more likely to end in tears.
But they are of course,  just my opinions.
Sometimes my training methods differ from those used in the mainstream gundog community,  sometimes they differ from those used in the mainstream pet dog community.   There will always be room for disagreement.
Sometimes people write and tell me that I have missed out an important aspect of an issue I am writing about.  Or omitted to mention an important personality.
Sometimes they write and tell me I have made a mistake,  and sometimes I have!
A personal slant
A blog is always going to be 'personal' in nature.   This is my 'take' on the world of gundogs
You can find lists of breed standards on the Kennel Club website.    When I write about a particular breed on here,  it is my personal slant on that breed,  or even on one aspect of that breed.   It is not intended to be encyclopaedic in nature.
However, I happen to be interested in hearing people's opinions and in learning more about gundogs.   So it is great to have your contributions.
I want to make it clear how you can put your own point of view,  and indeed broaden the content of this blog,  if you want to.
Your say
I am very happy to publish your views and thoughts.   So if you want to have your say,  by all means comment on the articles you find here, or even send me an article of your own on your favourite breed, or any other gundog topic.
Provided it is fairly well written, and not a blatant attempt to sell puppies,  I will probably publish it.
Comment guidelines
The comments on this blog are moderated.   Partly because I believe it is my responsibility   to control the content of this website,  and partly because I want to maintain a friendly and welcoming atmosphere.
My main priority when moderating comments is that they are friendly and polite.  "Not what you say but how you say it".   You may find it helpful to  check out the comment and submission guidelines   over on my home website before leaping to the keyboard.
Whatever your views,  it would be great to hear them!  So if you want to have your say,  be my guest!
If you enjoy my articles, you might like my new book: The Happy Puppy Handbook
 – a definitive guide to early puppy care and training.