This article is adapted from an excerpt from 'The Right Start'  –  a guide to raising a gundog puppy for fieldwork.  You can buy The Right Start directly from the Gundog Club bookshop.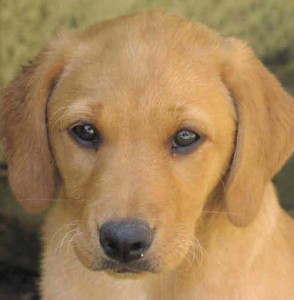 Noise is a cardinal sin in a working gundog.
It is disturbing to game and annoying for other people.
It may be copied by other dogs, and in the UK at least, it instantly disqualifies your dog from advanced competition in the field.
It is also an extremely common problem.
What do we mean by 'noise'
Barking, yipping, and whining are all unacceptable on the shooting field.  Common triggers are times of extreme excitement, or frustration, and times of extreme boredom mixed with anticipation.
So a great many spaniels will give a little 'yip' or squeak when they are first cast off to hunt.  Others will only squeak when chasing a runner.  Some will squeak whenever they get close to a flush.  I have a cocker that only squeaks on long water marks.  This is purely frustration at not being able to get there more quickly.  There are plenty of ways to squeak!
With retrievers,  the problem is usually that of whining whilst having to sit and wait.  Obviously some dogs are naturally more vocal than others.  There are dogs that you will never be able to prevent from making an noise and dogs that will never make a noise no matter what you do.
But there are ways to influence your dog's future behaviour in this respect.
House dogs
Some trainers believe that 'noise'  is also probably more common in dogs that live in the home.
This is because of the opportunities available within the home to inadvertently encourage noise.
Prevention
It is often possible to prevent a noisy habit from developing by paying attention to a few simple rules from the very first day.  'Training' a puppy to make a noise often starts very innocuously without the owner realising what they are doing.
All puppies make a noise, from whimpers to general whining, to a full blown barking session.
Your puppy will probably make a noise within his first few hours in your house.  Puppy noises are often quite cute.  He will look at you, wag his little tail furiously and make sweet little sound.
Most owners see this as an attempt to communicate, which of course it is, and immediately respond.
"Hello then, are you hungry?"  " Let's get you some dinner shall we?"
 Stop!
Already, training has begun, but it is the wrong sort.  The puppy has just been taught  that whimpering, yipping, whining or whatever, is a good thing.
He has been given a powerful reinforcer; he is now likely to repeat the behaviour in the near future, and you must be ready with the correct reaction.
You and other members of your family will be tempted when your puppy 'talks' to you, to talk back.
Resist that temptation.
Simply turn your back and walk away.
Reward the quiet times
Of course you can talk to your dog if you want to, but the happy sound of your chatter is very rewarding to your dog so remember the rule: 'Reward desirable behaviour' and save your rewarding chat for when he is doing what you want him to do.
When he is sitting quietly for example, or carrying something, is the perfect time to chat to your dog, and tell him how great you think he is.
If you enjoy my articles, you might like my new book: The Happy Puppy Handbook
 – a definitive guide to early puppy care and training.