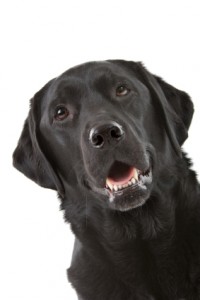 The Gundog Trust is a relatively new charity.   The principle aims of the charity are
To promote, support and develop gundog training opportunities for all gundog owners
To encourage community participation in gundog training and fieldwork
To promote the humane treatment and welfare of gundog breeds.
Gundog training opportunities
The Gundog Trust promotes and supports gundog training opportunities through its training arm The Gundog Club.
Gundogs of all breeds are welcomed from beginners to advanced,  and from pet dogs, to shooting companions, and future Field Trial Champions
The Gundog Club provides a Graded Training Scheme and a register of Instructors and is working towards providing access to a Gundog Club Instructor for all gundog owners throughout the UK.
Community participation
The Gundog Trust promotes community participation in gundog training through the Gundog Club's Graded Training Scheme, which welcomes all gundogs from any background, regardless of parentage or competitive potential.
Access to gundog fieldwork opportunities is provided through the Gundog Club's register of Instructors,  many of whom offer accompanied fieldwork opportunities for newly trained dogs and for those wishing to get involved in shooting sports and gundog activities around the country.
Humane treatment
The movement towards modern humane methods of dog training has accelerated in the last twenty years and most pet dog training is now based on positive reinforcement and uses minimal or no aversives.[wp_ad_camp_1]Some parts of the gundog community have not yet embraced these more positive methods of training and this reflects both the eminence based nature of the gundog training community,  and the difficulties inherent in training an animal to work amidst intense distractions.
The Gundog Trust acknowledges these challenges and is working to promote the humane treatment and welfare of all gundog breeds through education and the dissemination of information, and through the provision of a register of accredited gundog instructors, all of whom undertake to train their students without using harsh methods.
How you can help
Structured training, broken down into small steps,  reduces the need for the use of force and aversives in gundog training.
Participating in the Graded Training Scheme provides a positive and enjoyable learning environment for students and their dogs.  It also helps to support and encourage those trainers that have undertaken to avoid harsh methods in training.
You can help your dog, and The Gundog Trust through participating in the scheme, by purchasing the Gundog Club's popular training guides, and through entering the Club's Field Tests.
All proceeds from the Gundog Club go to The Gundog Trust.
You can also support the Gundog Trust through donations either via this website, or via the Gundog Club website.   All donations are very gratefully received and go towards helping the Gundog Trust to fulfill its charitable objectives.
Volunteers
If you would like to help the Trust on a voluntary basis we are always delighted to hear from volunteers.   Help is often needed in maintaining the Gundog Club's extensive website, producing newsletters and literature, and in generally promoting the scheme.  Practical help is often welcomed on Field Test days,  throwing dummies, providing refreshments etc.
If you would like to help,  email Jacky  [email protected]  and let her know what aspect of volunteering you are interested in.