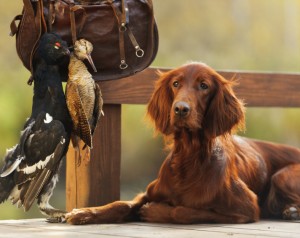 Christmas is a time for giving.
Not everyone is easy to buy for, but if you are searching for something for a gundog owner you are in luck.
What better way to make sure that you pick the right present, than choosing one that is related to your loved one's favourite hobby?
When it comes to buying presents, the great thing about gundog enthusiasts is the range of items there are tailored towards their interest.
To save you trawling through the internet, we have picked a variety of items to suit any gundog or shooting fan.
Training Bag
A sturdy shoulder bag is a must for any gundog trainer.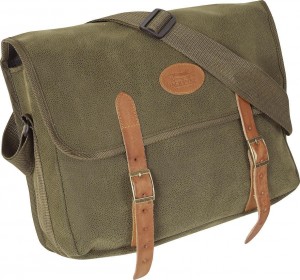 When you are strolling through the fields and woodland, you need your hands free.
Not full of dummies and other training equipment.
This bag from Jack Pyke is designed for use by working dog owners.
In traditional colours and made from a tough, heavy duty material, it's ideal for taking out into the shooting field as well as to your training sessions.
Find out more here.
Pewter Hip Flask
For the gundog enthusiast who likes the finer things, why not consider a hip flask?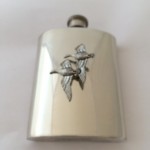 Not just handy to carry around on those cold days out in the field, but containing a pretty design that they will really appreciate.
This flask comes in a giftbox, and so will be nicely presented too.
Find out more here.
Dog Training Vest
When you are out dog training, you want to keep everything close to hand.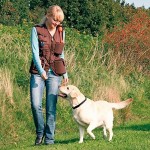 Why not consider a training vest, specially designed with consideration for those who work with dogs.
This vest will help keep you warm in the colder months, but also keep all your kit near by. With multiple pockets and even a ring for your whistle!
Find out more here.
Pheasants and Gundog Mug
How about something that's a bit of fun for Christmas?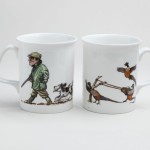 This mug is specially designed for gundog and shooting fans, showing a humorous image.
Made of bone china, and fully dishwasher proof. This present isn't just a gag gift. Your friend will enjoy using it too.
Find out more here.
Pheasant Patterned Tie
If you are looking for something smart, then a tie can be a great option.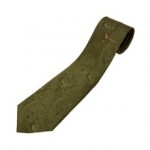 This pheasant pattern contains one bolder image of a bird, on a classy background of dark green with images of other wildfowl.
Handmade and embroidered skillfully, whoever receives this gift should appreciate the  high quality and craftsmanship.
Find out more here.
Acme Training Whistle
For the gundog trainer, nothing beats an Acme Whistle. And they are now available in a range of bright colours.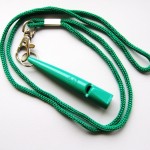 The bright colours will help you to find them when they are inevitably dropped into a newly ploughed field!
Just remember, if your friend already has a whistle make sure to find out which pitch it is before buying them a new one.
Find out more here.
Waxed Leggings
If you work gundogs, you will be familiar with all types of weather conditions and all types of terrain.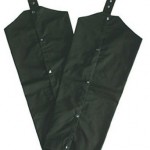 Why not give a useful gift this Christmas, and provide your friend with a practical way to stay dry and keep their trousers, and legs, in tact!
Waxed, stud-on leggins are a must-have for anyone involved in countryside pursuits.
Find out more here.
Dokken Deadfowl Dummy
For the gundog trainer who has it all, why not give a Dokken dummy?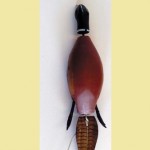 The deadfowl trainers are specially designed to help young dogs transition onto picking up game.
With seperate head and tail parts, it moves more like a real bird and makes a great training tool for some gundogs.
Find out more here.
Hunting Gloves
Gundog work requires you to be out and about, regardless of the weather. In pouring rain or icy cold, you want to make sure you keep nice and cosy.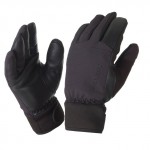 What better way to help someone to keep snug than buying them a great pair of gloves.
These gloves by Sealskinz are thick and warm, but are designed to maintain some dexterity. Ideal for fieldwork.
Find out more here.
Rabbit Skin Dummy
Looking for something to put a bit of variety in a dummy bag? Then this rabbit skin dummy could be just the ticket.
This traditional 1lb dummy covered in real rabbit fur is suitable for training any breed of gundog to retrieve.
It can help to encourage a reluctant retriever, or smooth the transition from dummies to game.
Find out more here.
If you have any other ideas for Christmas gifts for gundog enthusiasts, why not let us know about them in the comments section below: