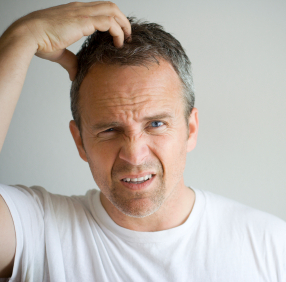 This is a tweet sent to me on twitter recently
@PippaMattinson But handling the dog over a long distance is not possible. I prefer to use the whistle.
The tweet was in response to a tweet I made about clicker training
Sadly,  this is not an isolated case.
There are still people out there that are confused about what the clicker is actually used for.
There are:
Still people that are not aware that the clicker is not used as a command or cue like a whistle
Still people that ask me "but how can you use the clicker at a distance?"
Still people that have no idea what an event marker actually is or does.
Why are dog owners not being given this information?
Here it is in a nutshell
Misinformation
I looked at a website today which claimed to be a centre for Labrador training.
Here is what they had to say about clicker training
And when done correctly, the sound of the click itself will be your Lab´s reward. Then you can leave the treats at home
Oh dear…
Any event marker that is not followed consistently by a reward, will lose its power.
Yes, you can eventually leave the treats at home if you clicker train,  but not for the reasons given.
Let's be honest, this is basic stuff.
Yet this kind of misinformation is rife, and is simply adding more and more confusion to an already confused dog owning public.
Do you need an event marker?
Everyone that owns a dog should be able, from day one,  to provide that dog with consistent and reliable feedback to let the animal know when it is 'getting it right'.
There is no more accurate way to do this, than with an event marker.
Gundogs, all dogs, benefit from event markers.  Whether you use your voice, a clicker, or some other kind of signal.
If you are not using event markers, you are making it harder for him to learn.
Yes, we certainly did manage to train gundogs for decades, even centuries, without mechanical event markers.  Just as we managed for thousands of years to get around without wheels.
We can carry on doing so, though it doesn't mean we should!
It's up to you
If you think clickers are rubbish,  don't work at long distances, don't work on some dogs, wouldn't work for you,  then you simply do not understand what a clicker is and what it does.
The clicker is a tool, plain and simple.  Like a hammer, or a torch.  It neither trains dogs, nor fails to train them.  Owners do that.
It is entirely up to you whether or not you include a clicker in your tool box.
Sometimes it is more practical to use a verbal event marker (especially when you need both hands free!)  But many times, a clicker is simply streets ahead.
If you want to make your choice based on the facts,  please do check out the links in this article, do ask questions if there is anything you don't understand or disagree with.
And please do help to spread the facts about clickers, so that we can reduce the amount of confusion out there!
For more information about clicker training for gundogs, check out this link: Clicker Gundog
How about you?
Do you use an event marker to train your dogs?  Is it a word?  Or a clicker?  Or some other sound?  Share in the comments box below.
If you enjoy my articles, you might like my new book: The Happy Puppy Handbook
 – a definitive guide to early puppy care and training.