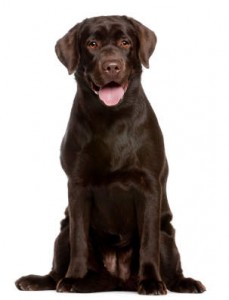 There is quite a lot of information about clicker training on this website.
The clicker is a tool for the precise marking of fleeting behaviours.
But clicker training has become more than just a tool for some of its devotees.
Many clicker trainers follow a philosophy of avoiding the use of aversives in training.
Concerns about clicker training
Although I don't want clicker training to dominate this site,  there were some issues raised on our facebook page recently which I feel need proper attention.  And addressing one of those concerns is what this article is all about.
An abuse of public trust?
[wp_ad_camp_1]I am going to be looking at the issue of competence in our gundog trainers.
Especially our clicker gundog trainers and at the issue of public trust.
A professional dog trainer posted this concern on our facebook page recently
"My worry is that this idea (clicker training) will appeal to many "trainers" who will then promote it and start to teach the general public under the banner of gundog training without the sufficient knowledge, experience and flexibility to actually train a dog"
The trainer is raising two questions here
1. Will encouraging clicker training or spreading awareness of the role that clicker training can play in gundog work encourage trainers to take up clicker training?
2. If my articles on clicker training, and others like them encourage more trainers to get involved,  is there a risk that those same trainers will then teach clicker training to the general public under the banner of gundog training, and without sufficient knowledge, experience, or flexibility to actually train a dog.
In this way, could  my articles be putting gundog owners at risk?
Our concerned trainer goes on to say
"I feel this latest gimmick is opening the floodgates for many "trainers" to abuse the naivety of the public and offer a service they are not experienced enough in to teach."
Which essentially just underlines the second point above,  but raises the interesting question "is clicker training a gimmick?".   We'll have a look at that in a separate article
Encouraging the spread of clicker training
Firstly let's look at whether or not I and others like me, are encouraging the spread of clicker training.   Could my articles be about to 'open the floodgates' and allow clicker training to pour across the gundog community?
Will encouraging clicker training or spreading awareness of the role that clicker training can play in gundog work encourage more trainers to take up clicker training?
Well,  obviously  I hope so because I believe clicker techniques are useful to gundog trainers. As you can hopefully see from these pages,  the clicker has some useful advantages to offer us.  Particularly in dealing with delivery problems,  and in training young puppies.
However,  whether or not these pages have, or will have, much effect on the gundog community is I feel doubtful.
On forums where gundog trainers congregate, it is clear that some successful and thoroughly traditional trainers are now having a go with clicker training or the use of equivalent reward markers, and finding that the clicker or it's methodology, does in fact have a place in their toolbox.
But not many.
I don't think that this is fast moving process.  Clicker training has been widespread in popularity amongst pet dog trainers for some years now.  Bear in mind that I and others far more experienced, have been writing about applying certain clicker training techniques to gundog work for several years too.
It takes time
Though they have been updated,  several of the clicker training articles on this site were originally published on the Gundog Club site around five years ago.   So they are not new.
Changes in gundog training take time. And that is partly due to the way that gundog training techniques are currently passed on.  I'll be looking at that in more detail in the next article.
On balance I suspect  the arrival of clicker training within the gundog community will continue to be  more of a trickle than a flood.
However,  let's assume that these articles do have some kind of effect,  and that they do encourage more trainers to take up clicker training.
Could that in some way put the public at risk?
A risk to the public
This is the valid concern raised on the FB page
they will then teach clicker training to their clients (thus abusing the naivety of the general public) under the banner of gundog training, and without sufficient knowledge, experience, or flexibility to actually train a dog.
Let's have a look at this concern in more detail.  Because I am not quite sure how we get from  'Here is a new tool'  and 'This is how you use  it'   to   'New tools are bad because they encourage incompetent people to use them'   That is a very big leap indeed.
Let's take the question of incompetence first and foremost
Incompetence in gundog trainers
The issue of competence in gundog instruction is not a new one.
Since the gundog club launched in 2006 and raised the public profile of gundog training,  there has been a big increase in people offering 'gundog training' to the public.   Demand has certainly increased supply.   There has been an increase in people calling themselves 'gundog trainers'  and offering to help people train their dogs for money.
Unfortunately there are dog trainers in the UK that are teaching the general public under the banner of gundog training (and probably other specialist field too) without having the appropriate skills and experience.
This is a sad fact of life.
Doggy internet forums are littered with posts from people that have had horrible experiences with gundog trainers,  and the Gundog Club,  and no doubt the Kennel Club too, has hundreds of emails and phone records from members of the public that have had a horrible experience with someone calling themselves a gundog trainer,  and are looking for someone,  somewhere,  to report it to.
This is a problem that the Kennel Club and the Gundog Club are trying to improve through their instructor accreditation schemes
There are also of course many, many, outstanding gundog trainers in the UK providing quality instruction for the public.   The key lies in helping the public discriminate between them.
Obviously we all want people to be able to find an excellent instructor.    But I feel it is very important that people do not confuse the issue of methodology or philosophy,  with the issue of competence.
Clicker training and incompetence
But the question being asked is  not just one of general incompetence.  What we want to know here,  is whether or not clicker training itself leads to incompetence in gundog training,  and to an abuse of public trust.
My own experience leads me to conclude that it does not.  And here is how I come to that conclusion.
Some of the most competent trainers that I meet,  are experimenting with modern clicker techniques to some degree or another.   And without exception,  all of the very worst gundog trainers that I have come across,  have used exclusively traditional methods and have little if any understanding of how dogs actually learn.
Part of learning how to use a clicker involves understanding how dogs modify their behaviour as a result of the consequences of their actions.  Most clicker trainers have at least a basic understanding of canine behaviour.
Clicker training has been established for over thirty years now.   The overwhelming evidence is that using a reward marker improves a trainer's accuracy and performance, and facilitates learning.
So what about dog owners that fail?
The concerned professional trainer also made this third and very important point
"The majority of clients I teach that have had clicker training do not have general control of their dogs in basic exercises let alone the control required to train a working dog."
Here is another sad fact.  Many people fail to train their dogs effectively.   Either with traditional,  or modern behavioural methods.
Sometimes they fail because they did not have the right instruction,  sometimes they fail because they did not stick at the process.
Many of the students who arrive on  gundog training courses run by the Gundog Club and  its instructors over the past six years have in the past failed to gain any control over their dogs. Even after attending other dog training classes
Some of these students have been taught using clicker techniques,  most have not.
Clicker trainers do not have a monopoly on 'failure',  it runs right across the board and cuts through all the myriad of different methods and approaches.
Many pet dog classes do not equip dog owners with the skills to control their dog outdoors because much of the training is done in a very controlled situation.  (the village hall for example)
Lack of proofing
Without exception,  the most common cause for training failure or breakdown is lack of proofing.  This applies no matter which methods are chosen for the training of the dog concerned.   And you cannot effectively proof a recall or any other command inside a building.
So why is our writer seeing so many students with dogs that have had clicker training and failed?
There is a possibility that there is an incompetent clicker trainer in his location.  And that he is receiving that trainer's dissatisfied clients.   Another possibility is that of biased perception.  We all tend to see what we expect to see.   And when what is seen as a useful tool by one person,  is regarded as a 'gimmick' by another,  differences are inevitable.
No danger
I firmly believe that there are no 'dangers'  in encouraging the spread of clicker training techniques.  Which are, after all,  simply ways to enhance performance  and success rates in the establishment of new behaviours.
One of the great things about clicker training is that it does no harm.   If a dog owner fails to train his dog using a clicker he simply has a dog that is no better trained than when he started.  If a dog owner fails to train his dog using 'traditional'  methods,  particularly where aversives are concerned there are far more risks involved.
Dogs which have had overly harsh punishments applied to them may become fearful of the handler,  and in some cases aggressive.  Dogs that have had poorly timed punishments applied to them may learn to avoid situations which have been inappropriately linked to punishment.   Dogs that have been forced to hold a dummy may start refusing to retrieve and so on.
None of this can happen with clicker training.  It is far easier to remedy any mistakes made by a novice and to avoid errors in training.
Confusion
There is still a lot of confusion about what a clicker is and does.  About how and where clicker techniques are or should be applied to gundogs.   I would love to help simplify this confusion if I can.
The clicker is a reward marker.  That is all.   Clicker training is not a religion or a way of life  –  though it could be I suppose if that was 'your thing'.   Clicker training is simply the use of a reward marker to 'shape'  new behaviours in your dog without any 'hands on' contact.
This makes it ideal for puppies (who should be having fun),  for delivery control (where dogs can so easily be put off by any force on their sensitive mouths) and for trainers that cannot run after dogs (wheelchair users etc) or that do not want to punish them.
You can find out more about clicker training in this section: Clicker Gundog   I hope this has put some concerns to rest,  but do feel free to add your thoughts in the comments box,  or drop into my forum for a chat.
In the next 'clicker' article I will have a look at why clickers are seen as 'gimmicks'  by some members of the gundog training community,  and how we can improve the image of clicker training and encourage more people to have a go with this useful technique
If you enjoy my articles, you might like my new book: The Happy Puppy Handbook
 – a definitive guide to early puppy care and training.