The HPR group embraces many popular and beautiful breeds of gundog.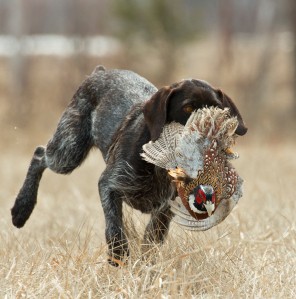 HPR is an abréviation of Hunt Point Retrieve; the three roles these versatile dogs have been bred to carry out.
Most HPRs are quite large dogs, with a graceful and athletic action, and a wider ranging hunting pattern than our spaniel breeds.
Traditionally, HPR breeds were all docked, but this is no longer permitted unless the dog has been bred specifically for work in the shooting field
Here are some articles to help you find out more about individual breeds within this group
HPR breeds
To find out what the HPR and other groups of gundog are required to do in the shooting field, visit our article about the different categories of gundog work