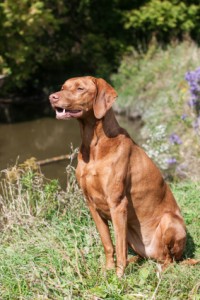 There are many different approaches to gundog training.
And dog training in general has seen some major changes recently.
Attitudes towards dogs have changed significantly in the last decade or two.
Most people nowadays prefer a 'carrot' rather than 'stick' approach.  And behaviourists have made great strides in advancing modern methods of training.
Articles
This section houses articles about the methods and styles of gundog training that you are likely to come across,  and looks at the pros and cons of the various styles of training
I have attempted to cut through the confusion,  sort myth from fact, and give you some clear principles to follow when training your dog.
Note: Some of these articles are housed on my general dog training website.
If you enjoy my articles, you might like my new book: The Happy Puppy Handbook
 – a definitive guide to early puppy care and training.