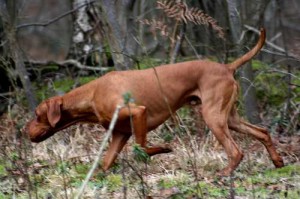 Gundogs are by far the most popular companion dogs in the United Kingdom.
There were 90,000 gundogs registered with the KC in 2012.
Over a third of these were Labrador retrievers.
The gundog group as a whole accounted for more than a third of all dogs registered last year.
No other group of dogs came close in the popularity stakes.
You can find links to information on a number of our different gundog breeds at the foot of this article
Why are gundogs so popular?
Gundogs have been bred for many generations, to fulfil a range of specific roles[wp_ad_camp_1] This has had a profound influence on the temperament and physical capabilities of our gundog breeds
Some aspects of gundog temperament  –  they are bred to work in close contact with people for example –  are characteristics that make them very suited to life as companions.
The gundog's equable temperament and trainability is legend.
But,  and there is always a but, not every characteristic of a dog bred specifically to work as a hunting companion,  is a characteristic that lends itself to life on the hearthrug.
Working bred gundogs
The gundogs that have been bred for many generations as pets or for the show ring,  have often had some of their less companionable traits bred out or greatly diluted.
The English Show springer for example is not usually obsessed with pursuing every living thing in the countryside, nor with hunting half the county each morning before breakfast.
Unlike his untrained working bred cousin.
Divided by breeding
Working strains of our gundog breeds have diverged widely from the show strains.  Many show specimens have exaggerated physical characteristics which would interfere with their ability to work effectively in the shooting field.
Whereas working strains of gundog have been bred primarily with fitness, drive and ability in mind.  Consequently none of their features has been exaggerated, there are no overly long ears, no sagging eyelids.  These are dogs which are supremely suited to hard work and amenable to training.
And so we have a distinct division between the working strains of some of our gundog breeds and their equivalent show or pet bred versions.
In some cases the gulf between the two is so wide that physically, they look like completely different breeds of dog,  this is particularly the case with the cocker spaniel, but is increasingly becoming so with the Labrador Retriever.
Many times I have been asked "what breed is she?" by a passing stranger admiring my graceful and slender red dog  (she is a field bred dark yellow labrador).
HPRs seem less affected by these divisions though how long this will last remains to be seen
Finding out more
In this section of the website I have put some snippets of information about the different breeds and categories of gundog for you to dip into.
They are not intended as a definitive guide to each breed but as more of a snapshot.  You are welcome to comment or provide an article on your favourite breed if you wish.   Unless otherwise stated, descriptions refer to the 'working' strain of the breed.
Choose from
If you enjoy my articles, you might like my new book: The Happy Puppy Handbook
 – a definitive guide to early puppy care and training.